Home
July 2021 is Relocation Month!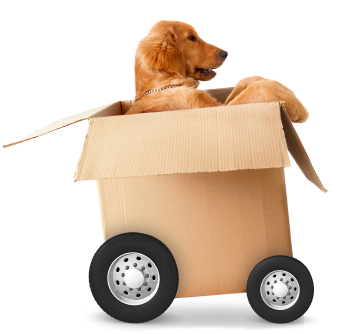 Hello friends, It has been such a pleasure to have more and more of our pups return to daycare as the state reopens. We've missed all of you and hope to see even more of you later in the summer! On that note, I am excited to share some BIG NEWS. Our current property has been sold, so we now have an opportunity to move Kelly's Training and Doggie Daycare to a new and better facility! We're excited to share more about this in the coming weeks but for now, just know we are not leaving the neighborhood and we will be reopening with the same services and care you've come to love. STAY TUNED by following us on Facebook & Instagram. While we complete this process, we do have to be closed for the month of July. However, this will also allow you to get in some extra cuddle time with your dogs! Perhaps some new hiking trails are in order or a day at the dog beach now that it's safer to leave our homes?
Be sure to follow us on social media for updates and feel free to tag us on YOUR social media because we'll miss you and want to see what YOU'RE up to! You are also welcome to shoot us any questions or concerns via email and Social Media. Thank you so much for your continued trust and support.

We love all our extended family!

Kelly and the Kelly's Training Crew

We are now Open for New Daycare Clients, puppies welcome! Call when we resume facility operations to schedule your evaluation and join in the fun! Be sure to review our continued COVID-19 protocols.

I am also now resuming Private In-Home Training appointments starting August 1, 2021. Call 818-985-4800 or email to book your appointments now. Please keep in mind I can only travel to locations in the San Fernando Valley area. If you live outside this area, let's Zoom!
Please see our Zoom classes to take advantage of private virtual training!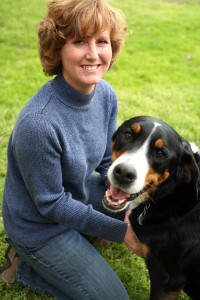 "I don't just teach you how
to train your dog to behave,
I teach you how to train your dog
so he wants to behave."
Kelly's Training Doggie Daycare is a full-service activity center for dogs! We provide a variety of training, daycare and boarding options.

Dog Training
Kelly utilizes gentle, scientifically proven methods based on positive reinforcement in her training. Learning happens in a low-stress, fun, and easy environment, and creates happy, eager and joyful partnerships! She customizes her private and group sessions based on your dog's learning style, personality and what you want to learn. This flexible, personalized approach provides the best opportunity for each student to succeed quickly. She offers private in-home and private on site lessons, specialized daycare training and group classes. Please see our about section for more insight into her training style. Call 818-985-4800 for more information and pricing.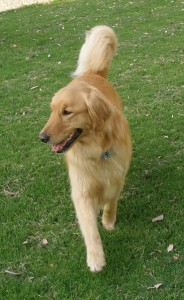 Doggie Daycare (see FAQs)
Combine learning and socialization in one! Kelly's Training is much more than a dog daycare facility. We pride ourselves on our carefully developed approach to  instructional daycare. This is akin to the difference between a child's daycare vs. preschool! Throughout our facility, we use the same scientifically-proven instructional methods based on positive reinforcement principles that we use in behavior training. We're proud to be the only true instructional daycare in the San Fernando Valley!
Because we understand that learning is happening all the time, our daycare provides dogs with the exercise, socialization and mental stimulation necessary to be healthy and happy members of the family. Puppies especially benefit from our unique approach to daycare! We provide a safe enjoyable environment for your dog to socialize with other dogs while good basic manners are reinforced by Kelly and her trained staff.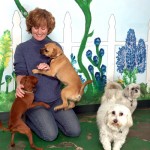 All dogs must be evaluated prior to enrollment. Based on their age, size, temperament and play style, a small carefully matched "play-group" will be created for your dog to provide maximum enjoyment. These "play-groups" run, play, snuggle, sniff and hang out together throughout the day, lounging in the outdoor cabana and pool area, romping on the large plush lawn, napping in the quiet time rooms, or enjoying the large indoor play area complete with fish-tank doggie TV! Customized training and shuttle service for drop offs or pick ups are also available. Please call 818-985-4800 for more information and pricing. (see FAQs)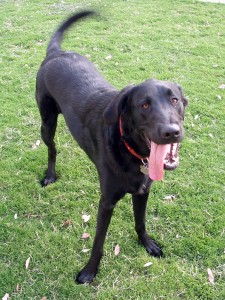 Dog Boarding
Kelly's Training is a trainer-owned & operated daycare and boarding facility that puts your dog's comfort, safety, and enjoyment as their top priorities. All dogs that are boarded overnight participate in the daycare program during the day, and are supervised in their climate-controlled comfortable sleeping quarters throughout the night. Whether your dog is spending one night, a weekend, or a few weeks with us, you can relax and enjoy yourself knowing that they will be actively enjoying playtime, meals, naps and lots of personal attention during their stay with us! Please call 818-985-4800 for more information on requirements and pricing.
Business Hours – Re-opening Modified Hours:
For the time being, daycare services will be offered:
Monday – Friday
8am-6pm.
M-F 7:00 AM – 7:00 PM
We are open most weekends, but appointments are recommended.
Kelly's Training facility is located in North Hollywood